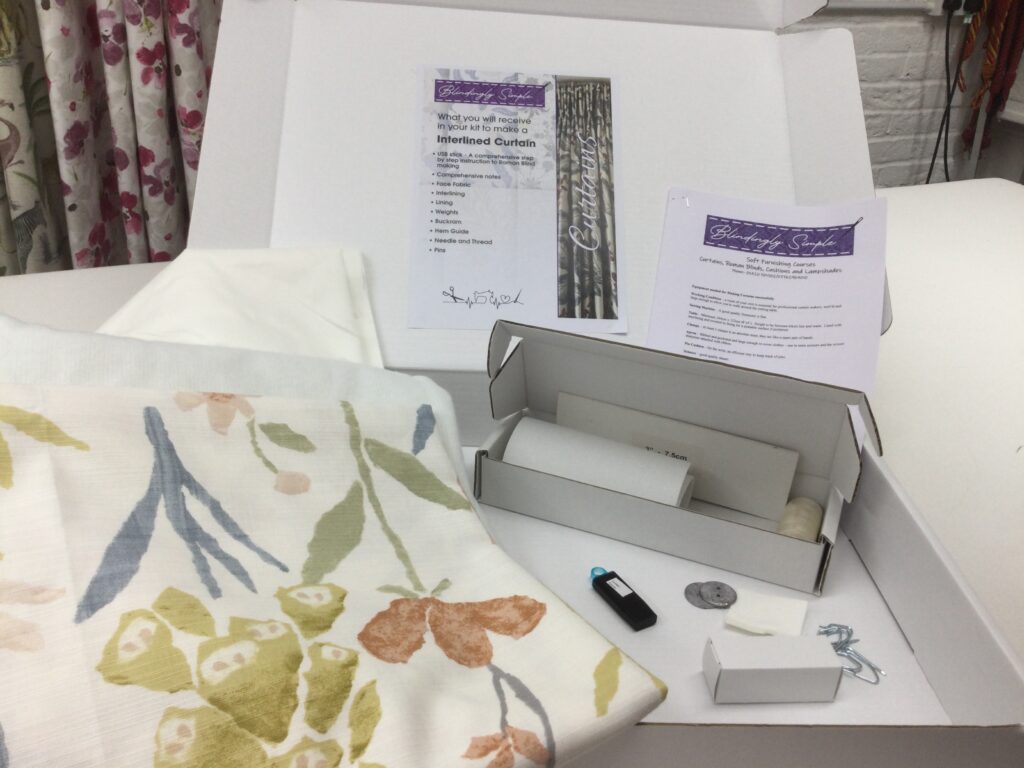 These courses are perfect for people that want to embark their own soft furnishings. You make a small sample sized Curtain or Roman Blind before you start on your own project – or if you have a little more experience you can go straight into making something a little larger using the tuitorial and the comprehensive notes, it's up to you – personally I would make the sample first – just in case !!! mistakes are costly where fabric is concerned
In a perfect world I think it is always best to learn a new skill in an in-house setting but sometimes we just don't have the time to dedicate to this or perhaps we don't live close enough, also normal everyday life just gets in the way of prevent it happening. So I am very happy to welcome you into my workroom remotely – hopefully it is like you are with me in the room.
Most of us know that beautiful hand crafted curtains and blinds are an investment (i.e they are not cheap), you can save money by making your own and learn a complete new skill, make your home look beautiful, stylish and unique at the same time. Beautifully handmade curtain and blinds will enhance any room.
These tutorial are suitable for absolute beginners as well as those wishing to enhance their current skills – no hand sewing or sewing machine experience is required we can teach you what you need to know, but it might just take you a little longer. We will take it slowly so you can understand each section, each section is numbered so you can always revisit if you don't understand. I will explain each step as we go along, if you don't understand it you can rewind and try again or if you really don't understand you can always drop me an email and I will either phone you or send you a reply as soon as I am free to do so.
Everyone can sew, all I need is your willingness to learn – so come on and lets get started using your Course in a Box.